Omar Tesdell / عمر تسدال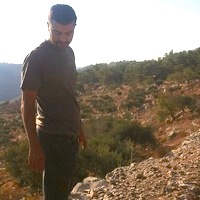 Omar Tesdell, Ph.D., is associate professor in the Department of Geography at Birzeit University in Palestine. His research works to make more climate-adapted, resilient, and just agricultural landscapes. He holds a Ph.D. in Geography and Sustainable Agriculture from the University of Minnesota and was a postdoctoral fellow at Columbia University in New York in 2015.

His peer-reviewed research has been published in refereed journals such as: Frontiers in Plant Science (2023) (link), Plants, People, Planet (2020) (link), Frontiers in Plant Science (2020) (link), Journal of Arid Environments (2020) (link), Agroecology and Sustainable Food Systems (2019) (link), and International Journal of Middle East Studies (2015) (link), Geoforum (2017) (link).

He has also published with his research group, in Arabic, an article on the Makaneyyat critical geography concept and method (2022) (Original Arabic عربيlink) (English version link).

Forthcoming works include
"Tree culture and Urban Futures in Ramallah, Palestine" (Sternberg Press / MIT Press July 2024)
"Remnant Agroecology".

He is Editor of Barari Flora, a growing online platform for plants in Palestine and the Levant. He has also edited an Arabic-English guide entitled Palestinian Wild Food Plants, 2018 (CC licensed e-book) as part of a community-based research collective.

Follow Omar on Mastodon at https://indieweb.social/@omart and on Twitter and on ORCiD.

Omar made this in static HTML like the old days.